Posts: 5
Joined: Sat Jul 23, 2016 4:07 pm
I'd happily write a review on any of those games I mentioned earlier, btw.
---
Posts: 12
Joined: Thu Jul 21, 2016 3:58 pm
Can you review the Game Genie – I have one but never used it, I know what it does but are there any odd things it can do? and I guess the history behind it would be interesting.
---
Posts: 52
Joined: Wed Jul 20, 2016 9:53 pm
That is a great idea! I think a review of the Game Genie would be pretty rad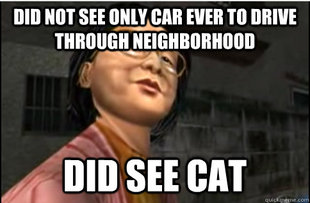 ---
Posts: 27
Joined: Thu Jul 21, 2016 6:50 pm
Location: Knothole
I can still remember the Sonic 3 Master Code after more than 20 years: AA6T-AAXC.

---
Who is online
Users browsing this forum: No registered users and 1 guest